The Bernie Sanders campaign: Connecting with black voters is a work in progress.
After taking a look at the campaign staff and advisers for Hillary Clinton, looking specifically at people of color in major positions, I promised I would do the same for the Bernie Sanders campaign.
As it stands to date, there is not a lot to report, but there has been some progress since his initial announcement. Based on examining his campaign staffing page, and searching to identify the people currently listed there, he needs to step up the hires of people who can assist him with networking in the all important segment of the base that votes for Democrats, specifically women of color, and black women in particular.
Vis-a-vis a Bakari Sellers (Clinton supporter) twitter exchange I found a new black female staffer, whose name is not yet on the Sanders campaign website—Donni Turner.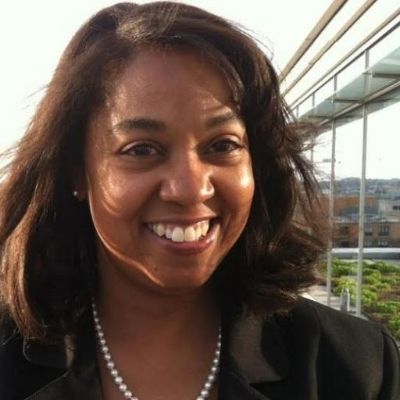 From her linked-in site, here's her bio.
Donni Turner, a Capitol Hill veteran, former White House intern and legislative strategist, advises the Secretary on departmental policy issues, coordinates statewide legislative initiatives, and develops programs consistent with departmental and administration priorities. As director of policy, Donni led Maryland's implementation of the Veterans Full Employment Act which helps veterans receive expedited occupational and professional licenses. Donni successfully worked with the Joint Enforcement Task Force on Workplace Fraud and the General Assembly to amend the Maryland Workplace Fraud Act. Donni also led the Department's legislative efforts related to the Maryland Foreclosure Task Force.

At the Podesta Group, Donni Turner provided expert counsel on a wide variety of issues, including homeland security, governmental affairs, education, and technology. Working with veterans' service organizations, she was instrumental in ensuring that the Veterans Training Act and the Post 9/11 Veterans Educational Assistance Improvements Act provided post-9/11 GI benefits to veterans participating in distance learning and certificate and diploma programs at career colleges.

Donni also served as Legislative Assistant to U.S. Senator Richard Durbin, the Assistant Majority Leader. She was responsible for the Senator's fair housing legislation as well as homeland security and governmental affairs. Earlier, she was the Legislative Director for U.S. Representative David Scott. In that position, she was responsible for managing the Congressman's legislative priorities, floor activity, and floor votes, coordinating legislative initiatives, and directing legislative staff and committee activities.

Donni began her career as a congressional staffer in the office of former U.S. Senator Max Cleland. She received two awards during her tenure with Senator Cleland: the Bill Johnstone Public Policy Award in 2002 and Employee of the Quarter for the Second Quarter of 2001.
She has strong roots in Atlanta GA, where she was one of five sisters who graduated from HBCU Spelman College. Turner, is now tweeting for Bernie.
I was able to identify one Latina, Susana Cervantes, who came into his campaign from her position in the draft Elizabeth Warren team.
(announced June 22, 2015) Western regional field director on the Run Warren Run campaign. Worked for the Nevada Democratic Party, Organizing for Action in Chicago and in 2012 as a field organizer for President Obama's re-election campaign in Las Vegas, and started as an organizer for the United Farm Workers in California.
With the exception of his speech to an enthusiastic crowd at La Raza, his mass events have attracted overwhelmingly white audiences, even in areas that have sizable minority populations. The good news is that the campaign is very aware of this, and on his upcoming schedule he will be making some venue shifts.
Supporters have raised the point that it is early yet, and he does not have the funding to make those hires. His key advisers, and spokespeople currently are all white males. Tad Devine is a very experienced political operative and has reported that Bernie's schedule is about to shift into places where he will be addressing black audiences, which is good to hear.
He has opportunities to connect more deeply with African-Americans in the days ahead. He is slated to speak Saturday at the Southern Christian Leadership Conference in Baton Rouge and at the end of the month he is set to address the National Urban League in Fort Lauderdale. A campaign aide said that Sanders will talk about race, touching on malnutrition in the inner city and youth unemployment among other topics in upcoming speeches. Last week Sanders, 73, spoke at the National Council of La Raza, where he touted his immigrant roots and vowed to push for a pathway to citizenship.

'Energize minorities'

And he recently tweeted: "We must energize minorities all across the country to engage in the Democratic process and thwart efforts to disenfranchise minority voters."

"It's important for him to make sure the core constituencies know who he is," said Tad Devine, a senior campaign adviser. "We have a story to tell about him and we are going to campaign actively in different communities."

Campaign trips to Mississippi, Alabama, and South Carolina are planned for August—all three states have significant black populations. Spotlighting Sanders' early activism will be key to connecting with African-American voters, Devine said.
I disagree with Devine on that last point. Repeating that Bernie attended the March on Washington. and his other early civil rights activities isn't sufficient. What needs to be done is to point out his voting record on issues of high interest to communities of color, and he will need to talk more comfortably about systemic racism, police violence, incarceration, voting rights, and defacto segregation in schools and housing. Pivoting rapidly to a discussion of jobs is not the answer to our concerns about racism in America. They will certainly help, but there are plenty people of color with jobs, who are oppressed daily (and who die) as a result of this nation's built-in structural racism.
Bernie Sanders needs more staff who can connect him with existing black voting networks. Black people gather in church, in barbershops and beauty parlors, and in powerful social, fraternal and sorority groups.
Will be looking forward to seeing how he is received at SCLC, and at the Urban League in Florida, where he will be part of a Candidates Plenary, Friday, July 31, 8:00 am – 10:00 am, which includes Democrats Hillary Clinton and Martin O'Malley, as well as Republicans Jeb Bush, and Ben Carson.