Excellent report I wanted to share with you:
#ResistReport
Welcome to the latest issue of Greenlining's #ResistReport, which appears on our blog every Thursday. With so many harmful policies coming out of Washington, we hope this will help our friends and supporters plug into grassroots activities to resist these policies here in the Bay Area and around the country.
If you find this weekly compilation of actions, updates, and resources useful, please share it with your friends and colleagues.
TAKE ACTION:
WINS FOR COMMUNITIES OF COLOR:
RESOURCES:
Status of the Latest Distraction from Russia– Tax Reform:
The Vagina Grabber In Chief has introduced his "Bernie Madoff" tax reform principle that has the potential to create a black hole of financial debt and send the country into a recession. That bastion of liberalism Jennifer Rubin [snark], even scoffs at the Tax reform effort backed in March.
" In the case of taxes, both Trump and Ryan ignore palpable distaste for widening income inequality and the risk of enlarging the already enormous debt. However, in this case, Ryan is more wrong than the president, if only because Ryan offers the working poor and middle class so little. At least Trump would have the argument that the middle class gets something along with the rich:
Trump's plan arguably reflects his unique style of conservative populism. The proposal would be extremely costly for the government, and the president's past comments suggest he would be willing to put the federal government deeper into debt to fund breaks for the middle class.

Ryan's plan would instead simplify and streamline the tax code in accordance with conservative orthodoxy, eliminating the goodies for households with modest incomes that Trump would preserve or expand.

In all, taxpayers with roughly average incomes could expect a tax cut of around $1,100 a year under Trump's plan, compared to just $60 under Ryan's plan once the proposals were fully implemented.
Ryan's plan gets worse, however. Ryan want to fill the revenue gap created by his plan with a border adjustment tax. That idea makes the Ryan plan even less likely to pass the Senate and less friendly toward middle- and lower-class Americans who spend more of their income on imported necessities (e.g., food, clothing, household goods) that will include a new tax paid by consumers.
Frankly, we don't think any cut of the top marginal rate for individuals makes sense at a time of huge debt, when neither party has the nerve to address entitlement reform. Revenue-neutral corporate tax reform, pro-growth trade and immigration policies, smart regulatory policy and investment in both worker skills and physical infrastructure have much more appeal politically and are likely to bear equal or better results than another 1980's-style tax cut for those at the very top.
Most Corrupt ever!
Trump's White House Family Affair Looks A Lot Like The Most Corrupt Nations In The World
Presidential advisers Ivanka Trump and husband Jared Kushner are still connected to their own businesses.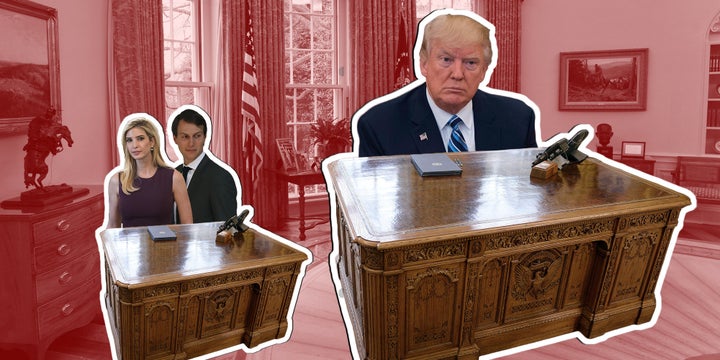 WASHINGTON ― For decades, the United States has worked with other countries to eliminate nepotism. There's a good reason for that: Nepotism breeds corruption.
"You've seen it in countries all over the world where they've appointed family members, whether it's their son, daughter, in-laws — it provides for tremendous opportunities for corruption," said Shruti Shah, an international anti-corruption expert at Coalition for Integrity, a good-government nonprofit. "People who want to curry favor find their way to provide favors to family members as a way to get closer to the person in power."
But President Donald Trump, who has entrusted more power to his family members than any recent president, puts that agenda at risk. "I like nepotism," Trump told Larry King in 2006, the year he replaced his "Apprentice" costar, Trump company executive Carolyn Kepcher, with his daughter Ivanka Trump.
Ivanka and her husband, Jared Kushner, hold broad portfolios at the White House that include everything from diplomacy with China, the Israeli-Palestinian peace process, women's issues, cybersecurity and reinventing government.
Ivanka and Kushner — the two Trump advisers least likely to be fired — now rule the White House. And, although Ivanka and Kushner are not being paid, they maintain ownership stakes in their own businesses. Ivanka owns her own personal brand, which produces shoes, clothing, jewelry and accessories, and has a stake in her father's businesses, including the Trump International Hotel in Washington, D.C. Kushner, like Trump, is a real estate magnate with numerous holdings throughout the U.S. who inherited his wealth from his father.
The nepotism in the Trump administration would seem familiar in foreign countries with high rates of corruption, according to U.S. diplomats who have served in them.
"For many countries and governments, certainly in the Gulf, in the Middle East, they would recognize this pattern immediately," Gerald Feierstein, who served as ambassador to Yemen from 2010 to 2013 and worked as a deputy secretary of state in the Obama administration, told HuffPost. "I think that they would find it completely normal that leaders mix personal business interests with government affairs and would use family members in various official responsibilities."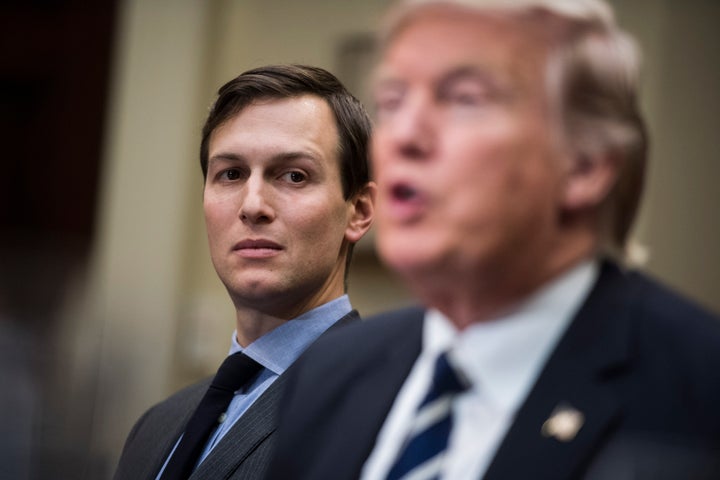 Joseph C. Wilson IV, former ambassador to Gabon and Sao Tome and Principe from 1992 to 1995 and deputy chief of mission in Iraq during the first Gulf War, told HuffPost, "If you're an overseas businessman or politician who wants to curry favor with the Trump family, it doesn't hurt to provide these little niceties to them. Things such as having a conference at the Trump hotel in Washington or entertaining at the Trump hotel, that you already see."
Foreign countries have indeed taken advantage of the continued business ownership of Trump and his children/advisers.
China approved five new trademarks for Ivanka Trump's business on the same day she met with Chinese President Xi Jinping. Ivanka's business already had 16 registered trademarks in the country and has 30 more pending. The new trademarks covered the brand-name rights for jewelry, spa services and purses. The vast majority of Ivanka Trump's product line is made in China and imported to the U.S.
Kushner's company was seeking an investment from a politically connected Chinese bank into the largest property he owns. Those negotiations ended after members of Congress and others questioned whether it would create a conflict of interest with his work as a go-between for the White House and Chinese leadership. (Kushner sold his stake in the building to a private trust controlled by his family members.)
Foreign governments, including Saudi Arabia, Kuwait, Bahrain, Azerbaijan and Turkey, have held or plan to hold events at Trump's D.C. hotel, which both the president and his daughter have a stake in. It is not known how many diplomats and foreign dignitaries have decided to book rooms at Trump hotels or properties since the president took office.
"I think the Chinese have already completely figured it out," Feierstein said. "I would say the Arabs have figured it out. Because, again, from their perspective, this isn't an unusual thing. One way of ensuring favorable treatment is you take care of the business interests."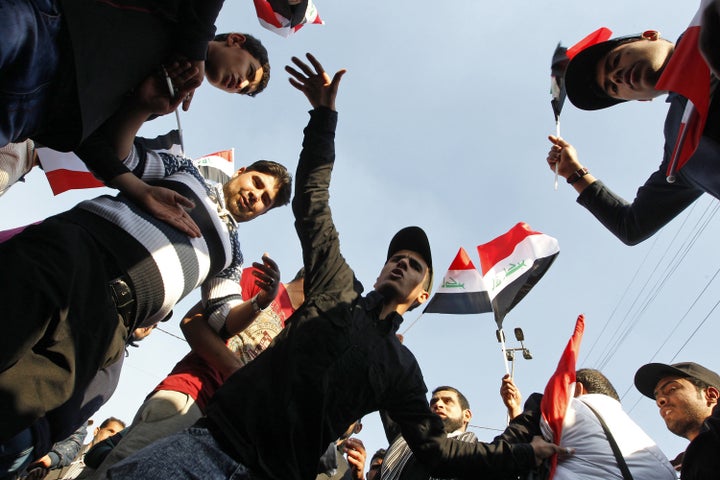 Not all former diplomats see Trump's nepotistic governing arrangement through the lens of foreign nations.
"Actually I would compare it to what I've seen in Washington," Ambassador John Herbst, who headed the embassy in Uzbekistan from 2000 to 2003 and in Ukraine from 2003 to 2006, told HuffPost.
Herbst is right: The U.S. has its own long tradition of political nepotism. President George Washington was opposed to nepotism, but his successor, John Adams, appointed his son John Quincy Adams as minister to Prussia. Unlike Kushner and Ivanka Trump, John Quincy Adams had already, perhaps against his wishes, worked as minister to the Netherlands during Washington's administration. "I rather wish it had not been made at all," Adams lamented about the Netherlands posting. Later, President John F. Kennedy appointed his brother Robert as attorney general.
When PresOident Bill Clinton tapped his wife, Hillary Clinton, to lead an effort to reform health care in 1993, conservative and medical industry groups charged that her appointment violated either a 1967 anti-nepotism law or a federal advisory committee law requiring public meetings. But two appeals court judges ruled that Hillary Clinton's White House role was not a violation of the anti-nepotism law. The decision stated that the nepotism law probably did not apply to White House adviser positions, particularly if they were unpaid.
"The anti-nepotism statute, moreover, may well bar appointment only to paid positions in government," D.C. Circuit Court Judges Laurence Silberman and Stephen Williams wrote in their 1993 decision. "Thus, even if it would prevent the President from putting his spouse on the federal payroll, it does not preclude his spouse from aiding the President in the performance of his duties."
The Department of Justice's Office of Legal Counsel made the same argument in a 14-page memo rationalizing Trump's appointment of his son-in-law as a White House adviser. The legal counsel also argued that a subsequent law providing the president with unilateral hiring authority in the White House superseded the possibility of the nepotism law restricting the employment of children or in-laws.
Or, as Eric Trump, the co-head of the president's multibillion-dollar international business, puts it, "Nepotism is kind of a factor of life."
One Hundred Days of Incompetence:
There is frustration all around. During his first hundred days in office, Trump has not done away with populist rhetoric, but he has acted almost entirely as a plutocrat. His Cabinet and his cast of advisers are stocked with multimillionaires and billionaires. His positions on health care, tax reform, and financial regulation are of greatest appeal to the super-wealthy. How he intends to improve the situation of the middle class remains obscure. A report in Politico described thirty staffers holed up in a conference room in the Eisenhower Executive Office Building, attempting a "rebranding" of this first chapter of the Trump Administration. The aides furiously assembled "lists of early successes" on whiteboards.
One success they can name is the appointment of Neil Gorsuch to the Supreme Court, although Democrats rightly judge that his seat was stolen from Obama's nominee, Merrick Garland. The first hundred days are marked most indelibly by Trump's attempted ban of travellers from six Muslim countries, which failed in the courts, and the effort to "repeal and replace" the Affordable Care Act, which imploded in the House of Representatives. The list of domestic initiatives is largely confined to reversals of achievements of the Obama era. Trump has proposed an expansion of the prison at Guantánamo and ordered the easing of Dodd-Frank financial regulations. He has reversed plans to save wetlands and protect waterways from coal waste; he has reversed executive orders that banned gun sales to the mentally ill and that protected L.G.B.T. federal employees from discrimination; his Vice-President voted in a Senate tiebreaker to allow states to defund Planned Parenthood clinics. Trump, because of the lavish travel habits of his family, is shaping up to be the most expensive executive in history to guard. At the same time, his budget proposals would, if passed in Congress, cut the funding of after-school programs, rental-assistance programs, the Community Development Block Grant program, legal assistance for the poor, the National Endowment for the Arts, and the National Endowment for the Humanities. Scorekeepers will credit these as promises kept. Guardians of democratic values and the environment, champions of economic opportunity and the national well-being will view them as an ever-growing damage report.
"There's a slight madness to thinking you should be the leader of the free world," Obama admitted before he went ahead and ran for President. But even after Richard Nixon's anti-Semitic rants and Ronald Reagan's astrology-influenced daily schedule, we are at a new level of strangeness with Donald Trump—something that his biography had always suggested.
Trump emerged from neither a log cabin nor the contemporary meritocracy. He inherited his father's outer-borough real-estate empire—a considerable enterprise distinguished by racist federal-housing violations—and brought it to Manhattan. He entered a world of contractors, casino operators, Roy Cohn, professional-wrestling stars, Rupert Murdoch, multiple bankruptcies, tabloid divorces, Mar-a-Lago golf tournaments, and reality television. He had no real civic presence in New York. A wealthy man, he gave almost nothing to charity. He cultivated a kind of louche glamour. At Studio 54, he said, "I would watch supermodels getting screwed . . . on a bench in the middle of the room." He had no close friends. Mainly, he preferred to work, play golf, and spend long hours at home watching TV. His misogyny and his low character were always manifest. Displeased with a harmless Palm Beach society journalist named Shannon Donnelly, he told her in a letter that if she adhered to his standards of discretion, "I will promise not to show you as the crude, fat and obnoxious slob which everyone knows you are." Insofar as he had political opinions, they were inconsistent and mainly another form of performance art, part of his talk-show patter. His contributions to political campaigns were unrelated to conviction; he gave solely to curry favor with those who could do his business some good. He believed in nothing.
By the mid-nineties, Trump's investment prospects had foundered. Banks cut him off. He turned to increasingly dubious sources of credit and branding opportunities at home and abroad. A typical deal, involving a hotel in Baku, Azerbaijan (described at length in these pages by Adam Davidson), included as partners an Azerbaijani family distinguished for its outsized corruption and for its connections to some Iranian brothers who worked as a profit front for the Iranian Revolutionary Guard. There is little mystery as to why Trump has broken with custom and refuses to release his tax returns. A record of his colossal tax breaks, associations, deals, and net worth resides in those forms. It may turn out that deals like the one in Baku will haunt his Presidency no less than his grotesque conflicts of interest or any of the possible connections to Russia now being investigated by the F.B.I. and congressional committees will.
As Trump struggled in business, he made a deal with NBC to star in "The Apprentice," which, for fourteen seasons, featured him in a role of corporate dominance. It was there that he honed his peculiar showmanship and connected to a mass audience well beyond New York City, perfecting the persona that became the core of his Presidential campaign: the billionaire populist. That role is not unknown in American history: in the eighteen-seventies, wealthy leaders of the Redeemer movement, a southern faction of the Bourbon Democrats linked to the Ku Klux Klan and other white paramilitary groups, set out to defund public schools, shrink government, lower taxes for land owners, and undercut the rise of a generation of black politicians.