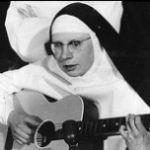 An overview of the period between the Day the Music Died (1959) to the British Invasion (1964) – when the US music industry was in transition.

From a Feb, 2009 editorial (using the language of Winston Churchill) which the Guardian newspaper wrote on the 50th anniversary of the plane crash that took the life of Buddy Holly and three others: "It was not really, as the song later claimed, the day the music died. It was not even the end of rock'n'roll … though it was, arguably, the end of the beginning".
For that crash completed a cycle of the first wave of rock stars who either left the music business (or it left them, at least temporarily). Elvis Presley was drafted into the US Army. Little Richard left music to become a minister. Chuck Berry was in jail. Jerry Lee Lewis saw his career collapse when he married his 13 year-old cousin. Carl Perkins saw his career stall after a bad car accident. Bo Diddley was banned from the Ed Sullivan Show and was out of the limelight. And then, the loss of Buddy Holly.
During the five years from that plane crash (Feb, 1959) until the arrival of the Beatles in the US (Feb, 1964) when the music world was transformed – the world of popular and rock music was now in transition. (The musical interregnum, as I call it). Songs that had difficulty charting before or after suddenly became popular. Not everything changed, of course – and there was some good music that emerged (especially soul music). Here is an overview of this era.
The record business was changing – the payola scandal broke in early 1960 (taking down Alan Freed) and the big record labels were determined to wrest control of their music from DJ's and indie labels. And also tame down rock.
They settled upon a two-pronged approach – for the older teens/college students, the labels emphasized blues or jazz (especially on albums) … and increasingly folk music (with its increasing social conscience). Think Bob Dylan, Dave Van Ronk, Tom Paxton, Carolyn Hester and Peter, Paul & Mary, all of whom are worth a diary in-and-of-itself.
But for younger teens: Teen Idols – with squeaky-clean images, such as Fabian (shown below), Frankie Avalon and Bobby Vee – became all the rage. And the film industry pitched in, starring these individuals. In addition, this was the heyday of doo-wop music – including Little Anthony and the Imperials – and doo-wop still exists today (as part of the oldies circuit).
As part of the industry changes, the famous Brill Building in New York City (with its professional songwriting teams) as well as key producers such as Phil Spector began to take precedence over individual songwriters. Indeed, especially with the girl groups: individual singers were thought of as "replaceable", especially if someone left to start a family or wanted too much money.
And then there were the dance crazes – led, of course by American Bandstand – and this was one way to focus on music that avoided the overt sexuality of just a few years prior. I recall TV cartoons from those days, where someone would drop something on their foot, hop around in agony … and then (at least on these cartoons) a new "dance craze" was pronounced (yuk, yuk).
Also during that period came an off-shoot of the pop singer: the melodramatic singer. They differed from the teen idols in that they often wrote their own songs, had their own bandmates, were involved in their own productions. Most of all, their songs had much more dramatic storylines, very emotional vocals and elaborate productions. These included Roy Orbison, Gene Pitney and Del Shannon as well as two survivors of rock's first era: Rick Nelson and the Everly Brothers.
Although R&B music continued … it changed into more of a sweeter sound. Singers such as Nat King Cole, Johnny Mathis, Sam Cooke and others were featured on songs with less sexuality and grit, but instead with more universal lyrics … and often with full orchestral backing. Those who worked with producers such as Leiber & Stoller used sophisticated melodies and back-up singers: one reason why R&B songs from that era hold up well today, compared to other music.
And this time period paved the way for Berry Gordy's Motown label (which began with Tamla in 1959 and the Motown label itself in 1960). He wasn't solely seeking African-American listeners: he billed the label as the Sound of Young America – and this was an ideal time to break in, capturing a wide swath of American youth. He built upon the foundation that Leiber & Stoller used, along with "coaches" for his performers: all of which made them much more acceptable to white America than might have been otherwise. It began to look dated by the end of the 1960's after music changed dramatically: but Berry Gordy was in a good position during the interregnum – one reason why his label was able to survive the British Invasion intact. In fact, Motown saw groups such as the Beatles and Stones as their true competition, not pop singers.
One of the few major bands that could be called "rock" to emerge during this period was the Beach Boys – who also survived the British Invasion (unlike surf's first major performer Dick Dale, plus Jan and Dean). Surf music has never truly gone out of style, but it has fallen in-and-out of mass appeal.
Meanwhile, early British rock music had not progressed much beyond Lonnie Donegan's skiffle music; singers such as Cliff Richard and Billy Fury were treading in older-style American music. Two exceptions were Johnny Kidd & the Pirates (whose song Shaking All Over was covered memorably by The Who on their "Live at Leeds" album) and Dave 'Screaming Lord' Sutch (both shown below) – who was not much of a singer and was more colorful at his later venture into politics. But Sutch had a style (on tunes such as Jack the Ripper from 1963) and he did introduce future stars such as Nicky Hopkins, Mitch Mitchell and Ritchie Blackmore). Instead, the blues is what most young British musicians were incubating at that time …. ready to explode upon the scene.
Three other 1959-1963 themes to discuss: instrumental, novelty and foreign language songs.
Instrumental (or nearly so) songs had been an important part of the big band era, which carried into early rock'n'roll – but by the end of the 1950's, instrumentals were increasingly seen as novelty songs. The interregnum would be their last stand, with tunes such as "Yakety Sax", "Wipe Out", "Alley Cat","Rawhide" and "Sleep Walk". To illustrate: the last instrumental song to reach #1 in the Billboard charts was the Theme from Miami Vice by Jan Hammer from 1985.
Novelty songs may not have fared so well during the early Elvis/Chuck Berry era, but in this period: the field was wide open for them. Itsy Bitsy Teenie Weenie Yellow Polka-Dot Bikini, Hello Muddah and Monster Mash were some examples of the genre that achieved major chart success.
And during this period, songs from other countries (and especially in other languages) had one brief moment in the sun. Lonnie Donegan (first photo below) had some success in the US charts with Rock Island Line as well as Does Your Chewing Gum Lose its Flavor on the Bedpost Overnight? . Rolf Harris saw his tune Tie Me Kangaroo Down, Sport become the best-selling song in the US by an Australian at the time – and the first British tune ever to reach #1 in the Billboard Hot 100 list was the May, 1962 instrumental Stranger on the Shore by the clarinetist Mr. Acker Bilk (second photo below) – for whom a young Ginger Baker played drums a few years earlier. A few months later, the instrumental Telstar – by the Tornados – duplicated the feat.
Two songs other than in English stand-out during this time as having reached #1 in the Billboard pop charts in 1963: Dominque (in French) by the Belgian Singing Nun, Jeanine Deckers (aka Sister Smile) – the only song by a Belgian artist ever to reach #1 – and the song Sukiyaki (in Japanese) by Kyu Sakamoto. Both were in the right place at the right time.
Lastly, a non-pop song that made it to the charts during that period. The best-selling jazz single of all time was by the Dave Brubeck Quartet – featuring the 5/4 time-signature song Take Five and the 9/8 tune Blue Rondo a la Turk – and "Take Five" reached #25 in the pop charts in 1961 …. unimaginable except during that period.
At the beginning of 1964, several changes had already been taking place: as more musicians began writing their own material, the Brill Building began to lose influence as its writers went independent – not unlike the old film "studio system" when it broke down. But everything changed after the British Invasion. Pre-1964: comparatively few British acts made it into the US Top 100 (with "Stranger on the Shore" and "Telstar" as exceptions). After February 1964 … well, it took until April, 2002 for there to be a single week without a British act in the Top 100.
Let's close with the Booker T & the MG's single Green Onions – a #3 instrumental hit in 1962.