me with superheroes at the end of the ride:
Today was the AIDS Ride. It was beautiful & wonderful, filled with amazing people — riders & volunteers. Here's more pictures:
before the ride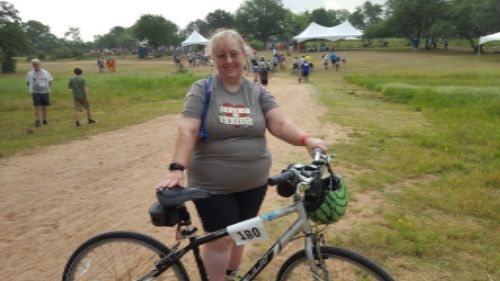 low water crossing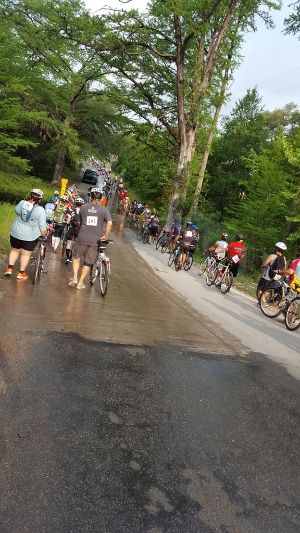 pretty cactus flowers
and a hug at the end
On the way home I was listening to my playlist, which is, of course filled with U2. This line in The Miracle of Joey Ramone struck me: "all the stolen voices, will someday be returned" and I thought about all the voices this disease has stolen. Doing the Ride, it feels like there's a great cloud of witnesses with us, so many people have lost so many. I'm lucky, all the people I know affected by the disease do this ride, but I feel all the other people with us.
I mostly wanted to share my pics, but I do have to ask one more time, if you can donate to my Ride Page. If you can't, that's fine — can you share this on FB or Twitter? Get the word out.
and of course I have to include my darling boys (Adam is really cute on this one, the few glimpses you get of him)