Resistance News:
Hillary Clinton
Hillary Clinton sharply criticized President Trump during her graduation speech at Wellesley College on Friday, delivering a stinging rebuke to his policies and governing style without ever mentioning his name.
She started with a playful tone talking about her election loss.
"You may have heard that things didn't exactly go the way I planned. but you know what, I'm doing OK," she said. "I've gotten to spend time with my family, especially my amazing grandchildren … long walks in the woods, organizing my closets. I won't lie, Chardonnay helped a little, too."
She implicitly compared Trump to President Nixon while talking about her own graduation from Wellesley in 1969, to laughter from the audience.
"We were furious about the past presidential election of a man whose presidency would eventually end in disgrace for impeachment of obstruction of justice," she said, "after firing the person running the investigation into him at the Department of Justice."
But she then took a more serious turn, condemning Trump's new budget and denouncing what she sees is a dangerous direction the administration is taking the country.
"There is a full-fledged assault on truth and reason," she said. "Just log on to social media for 10 seconds, it will hit you right in the face. People denying science, concocting elaborate hurtful conspiracy theories about child abuse rings operating out of pizza parlors, drumming up rampant fear about undocumented immigrants, Muslims, minorities, the poor … Some are even denying things we see with our own eyes, like the size of crowds. And then defending themselves by talking about quote unquote alternative facts."
"When people in power invent their own facts and attack those who question them, it can mark the beginning of the end of a free society," Clinton continued. "That is not hyperbole, it is what authoritarian regimes throughout history have done."
"In the years to come there will be trolls galore," Clinton said. "They may even call you a nasty woman." The audience cheered at the reference to Trump famously calling Clinton that during a presidential debate, which turned the phrase into a rallying cry for her campaign.
Clinton implored the all-female graduating class to vote, be active participants in society and politics and work toward their values.
"Keep going," she said. "It's often during the darkest times when you can do the most good."
This article was originally published on TIME.com
 QUESTION OF THE DAY:
Will the Dems capture The House following Che Guevara Sanders mantra of cultivating White Working Class voters that voted for the Vagina Grabber In Chief?
The Democratic defeat in a hard-fought special House election in Montana on Thursday highlighted the practical limitations on liberal opposition to President Trump and exposed a deepening rift between cautious party leaders, who want to pick their shots in battling for control of Congress in 2018, and more militant grass-roots activists who want to fight the Republicans everywhere.
Rob Quist, the Democratic nominee in Montana, staked his campaign on the Republican health care bill, but he still lost by six percentage points, even after his Republican opponent for the state's lone House seat, Greg Gianforte, was charged with assaulting a reporter on the eve of the election.
But House Democratic officials make no apology for their prudence, believing they are more likely to claim the 24 seats needed to capture the House majority in suburban districts with highly educated voters, where anger at Mr. Trump runs high. That includes districts like the one in suburban Atlanta, previously represented by Health Secretary Tom Price, where both parties have poured tens of millions of dollars into a contest that looms all the more consequential after the Democratic defeats in Kansas and Montana.
Even this week, just two days before the Montana vote, Mr. Luján announced new spending in the Georgia race. And in private, Mr. Luján was telling other House Democrats that Mr. Quist stood little chance, based on private polls showing Mr. Gianforte with a healthy, consistent lead, according to one of those present at a closed-door meeting of the caucus. After the election was called, the Democratic Congressional Campaign Committee circulated a memo declaring that it had "refused to waste money on hype."
 Musings On The Vagina Grabber In Chief:
Hillary Clinton Is Furious. And Resigned. And Funny. And Worried.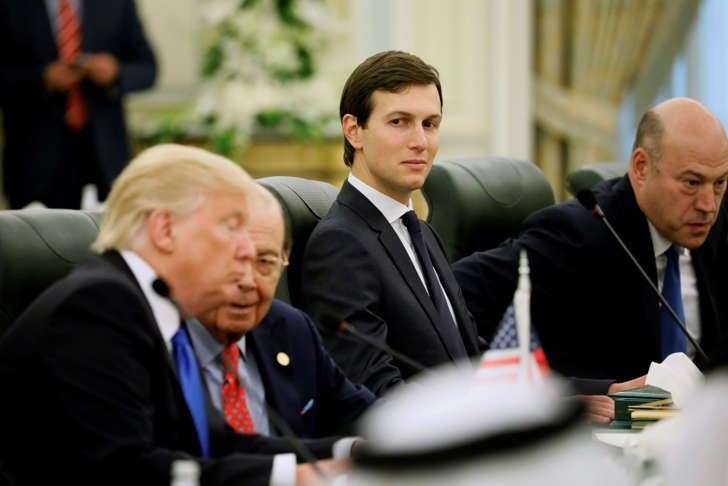 Jared Kushner and Russia's ambassador to Washington discussed the possibility of setting up a secret and secure communications channel between Trump's transition team and the Kremlin, using Russian diplomatic facilities in an apparent move to shield their pre-inauguration discussions from monitoring, according to U.S. officials briefed on intelligence reports.
From one Orange guy to another:  The Ohio Republican says, "Everything else he's done (in office) has been a complete disaster." He says Trump is still learning how to be president. Boehner says he's been friends with Trump for 15 years, but still has a hard time envisioning him as president. He also says Trump shouldn't be allowed to tweet overnight.