While I had other musical favorites in my youth, the Paul Butterfield Blues Band earned their recent induction into the Rock & Roll Hall of Fame – in addition to its talent pool – its nature as an integrated band (along with Sly & the Family Stone, at a time when that was rare), its innovative blend of musical styles (deviating from pure blues) as time went along and its helping to establish Chicago electric blues as the most popular style in the US, away from the Delta acoustic blues that was the dominant style at the dawn of the 1960's.
Among the reasons why the band was unable to become a household name (despite its obvious talents) were the numerous personnel changes – something of a revolving door – and while the changes expanded the group's sound, it also led to an inconsistent sound.
Their story begins in the adopted neighborhood of President Obama: Chicago's neighborhood of Hyde Park, where aspiring harmonica player Paul Butterfield grew-up, and while a student at the University of Chicago in the early 1960's met physics major Elvin Bishop – an aspiring guitarist. Together they began performing at the north-side folk club Big John's – and met up with the rhythm section of the veteran bluesman Howlin' Wolf's band. Bassist Jerome Arnold (the younger brother of soon-to-be-famous harmonica player Billy Boy Arnold) and drummer Sam Lay were both African-American, and their joining Butterfield and Bishop made for an integrated band …. in the early 60's, no less.
That club also yielded two other dividends: sitting-in with the band from time-to-time was lead guitarist Mike Bloomfield who made the band sizzle … and this was noticed by the Elektra Records producer Paul Rothchild who encouraged Bloomfield to join the band and helped them land a contract in 1964.
After appearing at the 1965 Newport Folk Festival (where Bob Dylan was so impressed, he asked some of the bandmembers to join him onstage the last day, for a famous electric version set) and some false starts in the studio, the band released its 1965 self-titled debut album – with its opening tune Born in Chicago (written by Paul Butterfield's friend Nick Gravenites, who became a star in his own right) and several Chicago blues standards.
On the record, the band used the keyboard services of Mark Naftalin – who was asked to join the band during the sessions, making it a sextet. And for many people, this first album represents the "original band" (though it came together in bits-and-pieces). And thus band became even more diverse, with Jewish musicians (Naftalin and Bloomfield), African-Americans (Arnold and Lay), along with its Irish-American band leader and sometimes songwriting partner Nick "The Greek" Gravenites.
Then began the first of the personnel changes, as Sam Lay had to leave the band in late 1965 due to having (accidentally) shot himself, and his replacement was Billy Davenport – a timely change, as he was not a blues drummer, but a jazz player: which came to play a role on the band's second album.
Released in 1966, East-West is looked at as a landmark recording by many critics and historians. While Side One had some requisite standard blues tunes, it also had some New Orleans R&B, jazz (Nat Adderley's Work Song). Yet it was the 13-minute title track that was legendary: as it combined jazz, blues, Indian ragas and more, and intrepid listeners can at this link hear it.
Come 1967, the personnel changes began to accelerate: first the rhythm section of Jerome Arnold and Billy Davenport left, followed by Mike Bloomfield, who founded the group Electric Flag with Buddy Miles, Nick Gravenites and others.
Entering the Butterfield band were bassist Bugsy Maugh, jazz drummer Phillip Wilson and saxophonists Gene Dinwiddie as well as a twenty-two year-old David Sanborn – all of which led to a much wider sound for the band.
This was reflected in its third album The Resurrection of Pigboy Crabshaw – less avant-garde than its predecessor, and more of a horn-driven soul band than pure blues. This lineup appeared at the legendary 1967 Monterey Pop Festival.
In 1968 this lineup released In My Own Dream and in 1969 the move to a horn-based R&B/soul sound continued with Keep on Moving – and by that second album, both Elvin Bishop as well as Mark Naftalin had left, leaving only Paul Butterfield himself from the original lineup. This lineup (with Howard "Buzz" Feiten on guitar) appeared at Woodstock and released a 1970 live album – but the band's time had passed, and they disbanded after a 1971 final album they disbanded. There is a good compilation album from their best recordings.
Now, a look at some of the noted band members, in their post-Butterfield careers:
Mike Bloomfield
I was fortunate enough to see Mike Bloomfield at a 1970's club date, yet cannot remember who his bandmates were. And that was one reason why – despite his enormous talent – his name is largely forgotten, as he had difficulty in maintaining any sort of band. He also had difficulty with notoriety, and had battles with alcohol and drugs throughout his time after Butterfield.
He had notable recordings with Dr. John and with Al Kooper and despite some unreliability with his substance abuse problems, he did appear with Bob Dylan on-stage in 1980 to perform Like a Rolling Stone. Alas, Mike Bloomfield died in February, 1981 of an overdose … at only age thirty-seven.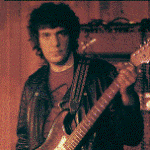 Elvin Bishop
For much of his career since Butterfield, Elvin Bishop has played the blues club circuit as a solo artist. Yet having grown up in Iowa and Oklahoma, his playing has always been fused with a country sound, and this was best exemplified on his #3 hit single Fooled Around and Fell in Love with its pedal steel accent guitar back in 1976.
He has recorded on sessions with such notables as B.B. King and at age 72 has a summer tour set to begin on June 6th.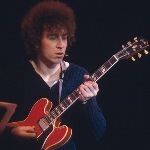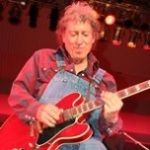 Sam Lay
A veteran drummer at Chess Records, he was noted for his double-shuffle style of blues drumming. He went on to become a founding member of the James Cotton Blues Band and over the years has performed with the Siegel-Schwall Band as well as his own blues band. At age 80, he is still an active player.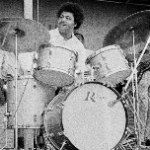 Mark Naftalin
The son of a former mayor of Minneapolis, he has avoided long-term band commitments since Butterfield (other than touring in the early 70's with Mike Bloomfield). Settling into the Bay Area, he has been more of a music producer, concert promoter, blues radio host and as a recording sideman on over one hundred albums. At age 71, the University of Chicago graduate can still be seen at local clubs and blues festivals from time-to-time.

Phillip Wilson
The St. Louis native worked with fellow Butterfield alumni Buzz Feiten and Gene Dinwiddie in Full Moon – among the early 70's jazz-rock pioneers. In addition to some session work at Stax Records in Memphis, he was a mainstay of the New York 'loft jazz' scene … and worked for many years with trumpeter Lester Bowie – with whom he had been a bandmate of in the Art Ensemble of Chicago (in the years before joining Paul Butterfield).
Phillip Wilson was murdered on the streets of New York in March, 1992 at the age of 50.

David Sanborn
Though he was a relatively low-profile member of the Butterfield band, he is easily its most prolific performer since. On alto saxophone (as the All-Music Guide's Thom Jurek notes), "His passionate tone and emotional melodies make his playing instantly recognizable" – and if you ever watched the TV program LA Law, then you heard his frenetic playing on the show's opening and closing theme songs.
In addition to hosting the short-lived NBC musical variety show Night Music – the best major-network music program I ever saw – he has been a bandleader in both jazz and smooth jazz, and is a Grammy Award-winning (and quite prolific) session musician. A partial list of musicians whose albums he has appeared on include Stevie Wonder, David Bowie, Todd Rundgren, Roger Waters, Esther Phillips, James Brown, James Taylor, Ian Hunter, Chaka Khan, Bonnie Raitt, Billy Joel and Eric Clapton.
David Sanborn turns age 70 in July and begins a summer tour on June 20th.

Paul Butterfield
He formed a band entitled Paul Butterfield's Better Days (with vocalist Geoff Muldaur) that recorded two well-reviewed albums, yet he never did have a hit band again. He began a solo career, performing at The Band's legendary Last Waltz concert in 1976 and mainly did session work – as an ace harmonica player, he was often in demand.
However, during the 1980's his heavy drinking began to take its toll on his health … and he developed peritonitis, a painful intestinal condition. He also developed an addiction to heroin (as a pain-killer) and 1986 saw the release of his last solo album which received mixed reviews.
Paul Butterfield died of a drug overdose in May, 1987 at the age of only forty-four. But his legacy remains strong, and while he was not only long gone by the time of his famous band's induction into the Rock and Roll Hall of Fame but was often overshadowed by his band mates: the All-Music Guide's Steve Huey summed-up his career thusly:
Paul Butterfield was the first white harmonica player to develop a style original and powerful enough to place him in the pantheon of true blues greats. It's impossible to overestimate the importance of the doors Butterfield opened: before he came to prominence, white American musicians treated the blues with cautious respect, afraid of coming off as inauthentic. Not only did Butterfield clear the way for white musicians to build upon blues tradition (instead of merely replicating it), but his storming sound was a major catalyst in bringing electric Chicago blues to white audiences who'd previously considered acoustic Delta blues the only really genuine article.
Of all of their songs …. I am still partial to their one tune to appear on the original soundtrack Woodstock album. Written and sung by Gene Dinwiddie (and co-written with Philip Wilson), Love March encapsulates the band's more brass-oriented, soul music sound that they became after the more purist Mike Bloomfield era. And below you can hear it.
Marching along
Thinking as time goes by
Sing a glad song
Sing all the time
While I make all the people
Feel so good
Treat all my brothers like I should
See all the houses all in place
Living's no longer an empty space